AF Module Updates | Jan 2022

It's been a while since we released a newsletter update but over those few months, we have been continuously adding capabilities to the AF Module Software—based on what you, our customers, need—serving every Alliance Française who are using the platform worldwide.
Below are just some of the features we've added and bugs we've squashed. 🙌
But before anything else, we introduce you to our new team members.


Meet Manuel and Neil 😎
We welcome Manuel and Neil to the team, who will be taking on software development, improvement and support role here at Oncord. The addition of these two developers is our display of commitment to providing you with better software and support.
Watch out for them in your inbox as they assist you with your AF Module questions and concerns.
Alliance Française Student Portal 🎉
This is a whole new section of the software where students can login and view their courses with its own course feed. The course feed is a constantly updating list of posts which includes assignment and document updates, photos, videos, links, comments and likes from people who are enrolled in the same course.
The admin and teacher both have access to their own course feed and can interact with it whether creating an assignment, uploading documents and many more.
Additionally, the student portal provides the student access to the course selector, their own profile, downloading of own membership card, a view of their timetable and more.


Books renamed to Course Materials 🎉
The Books link under the AF menu has been removed and the page is renamed as Course Materials and is now placed at Courses > Materials page.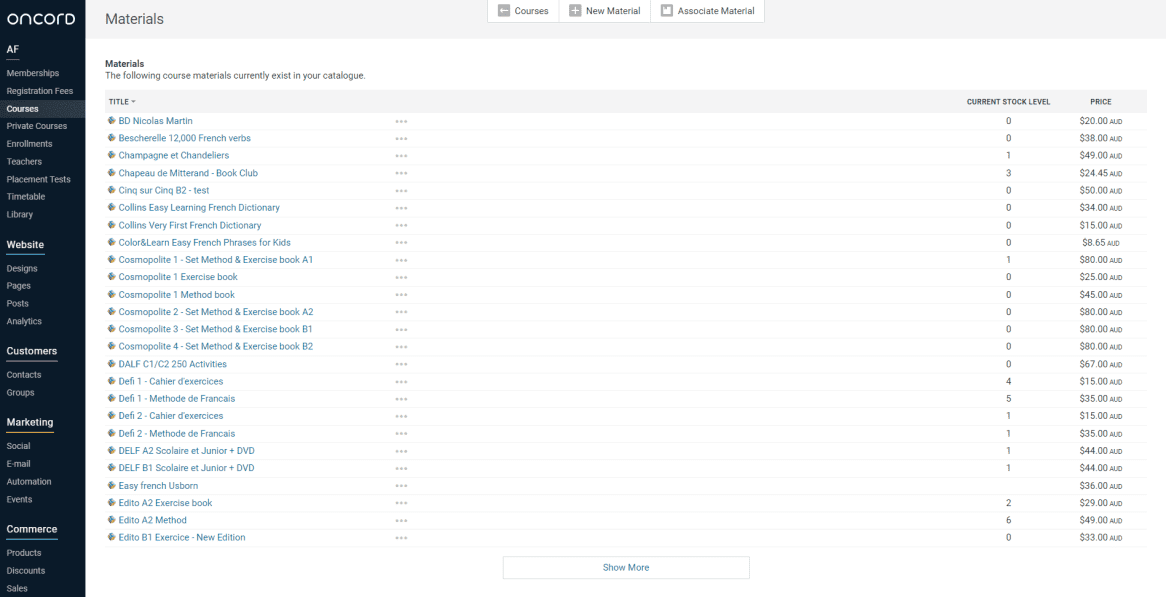 Upcoming Course Automation 🎉
You can now automate sending emails when a course is about to start or get creative by using different workflows that applies to what you may want to achieve.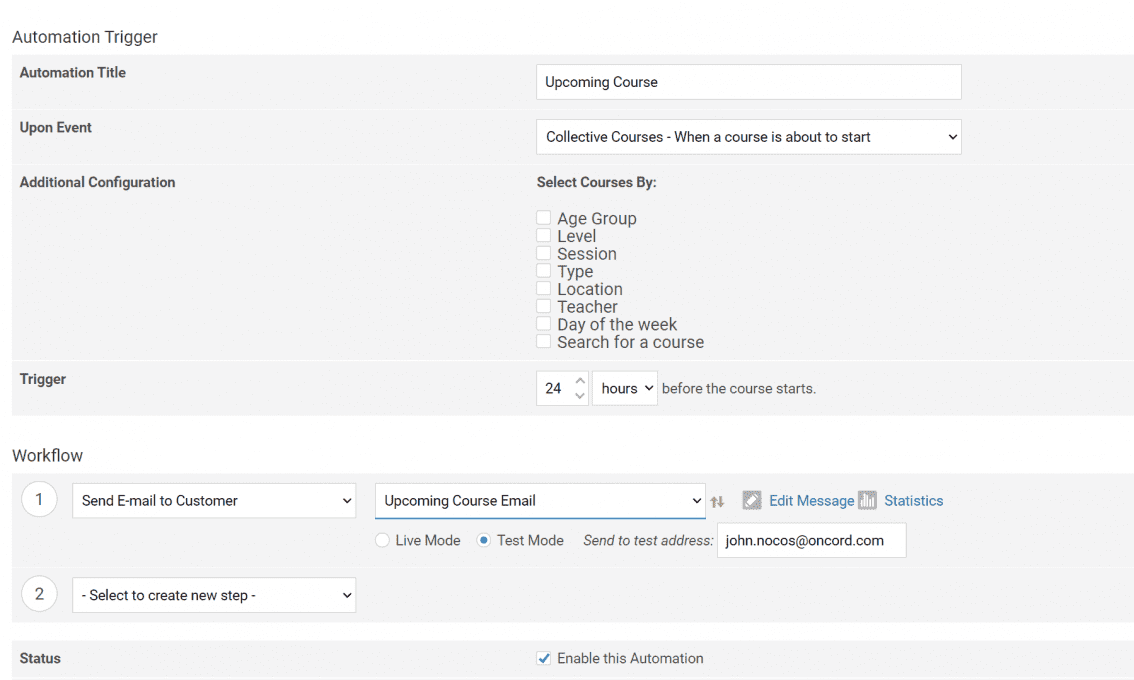 Custom Fields on Attendance Sheet 🎉
You now have the option to include custom fields created for a contact to be displayed on the attendance sheet. This can be accessed through Courses > Configuration > Attendance Sheet.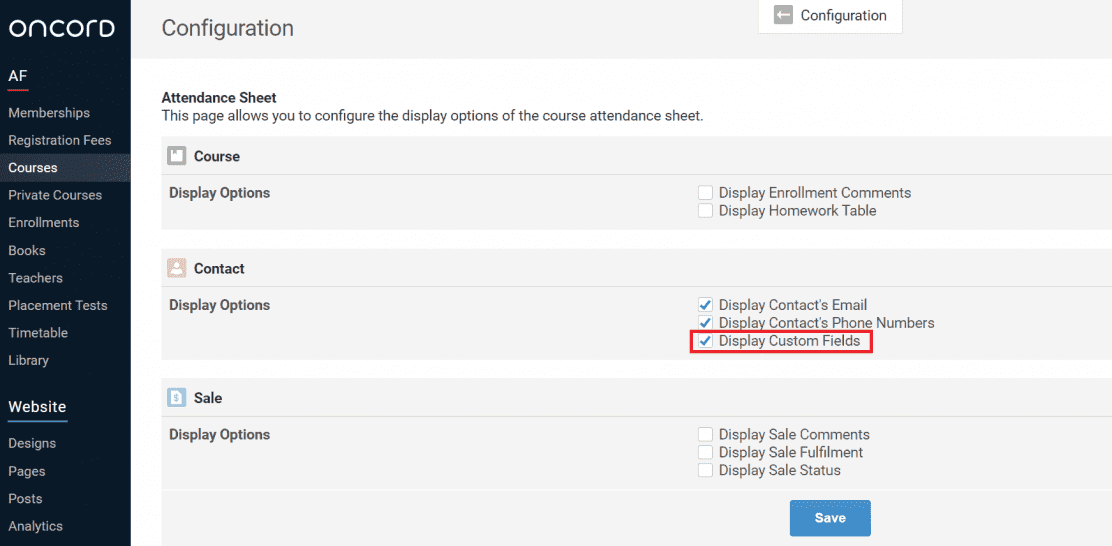 Teacher Hours 🎉
Teacher Hours can now be viewed beautifully including its summary. The hours can also be exported as an excel or pdf file and can be printed normally.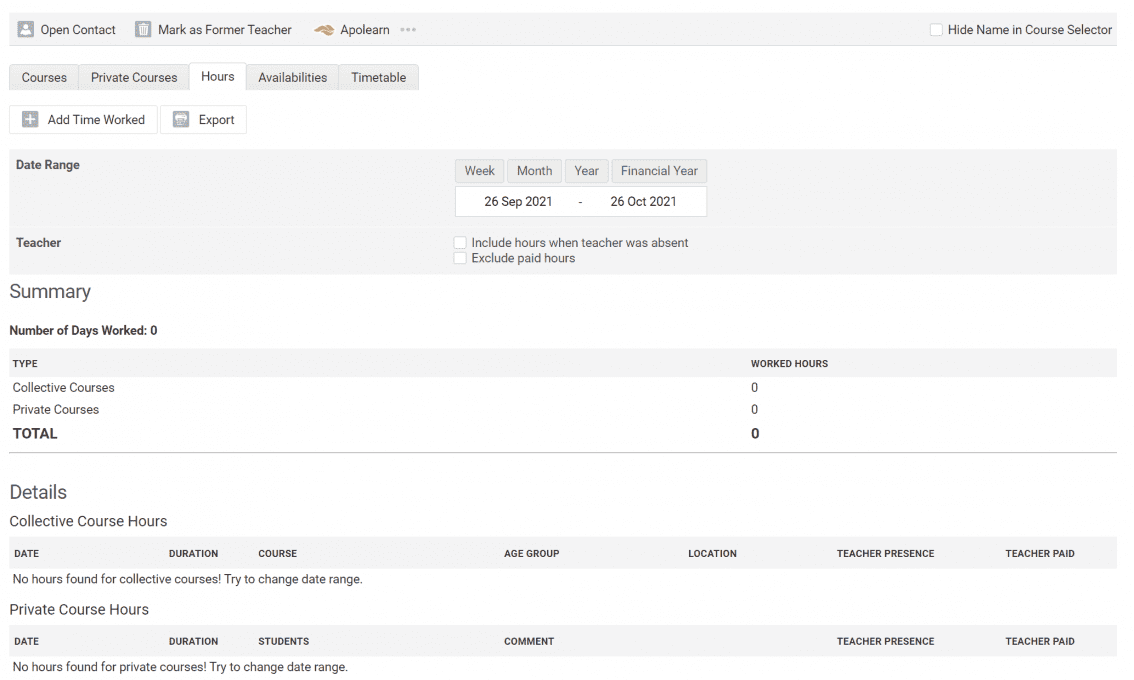 Library 🎉
Items that were lost from being borrowed can now be marked as returned. This option is available at Library Account and Borrowings.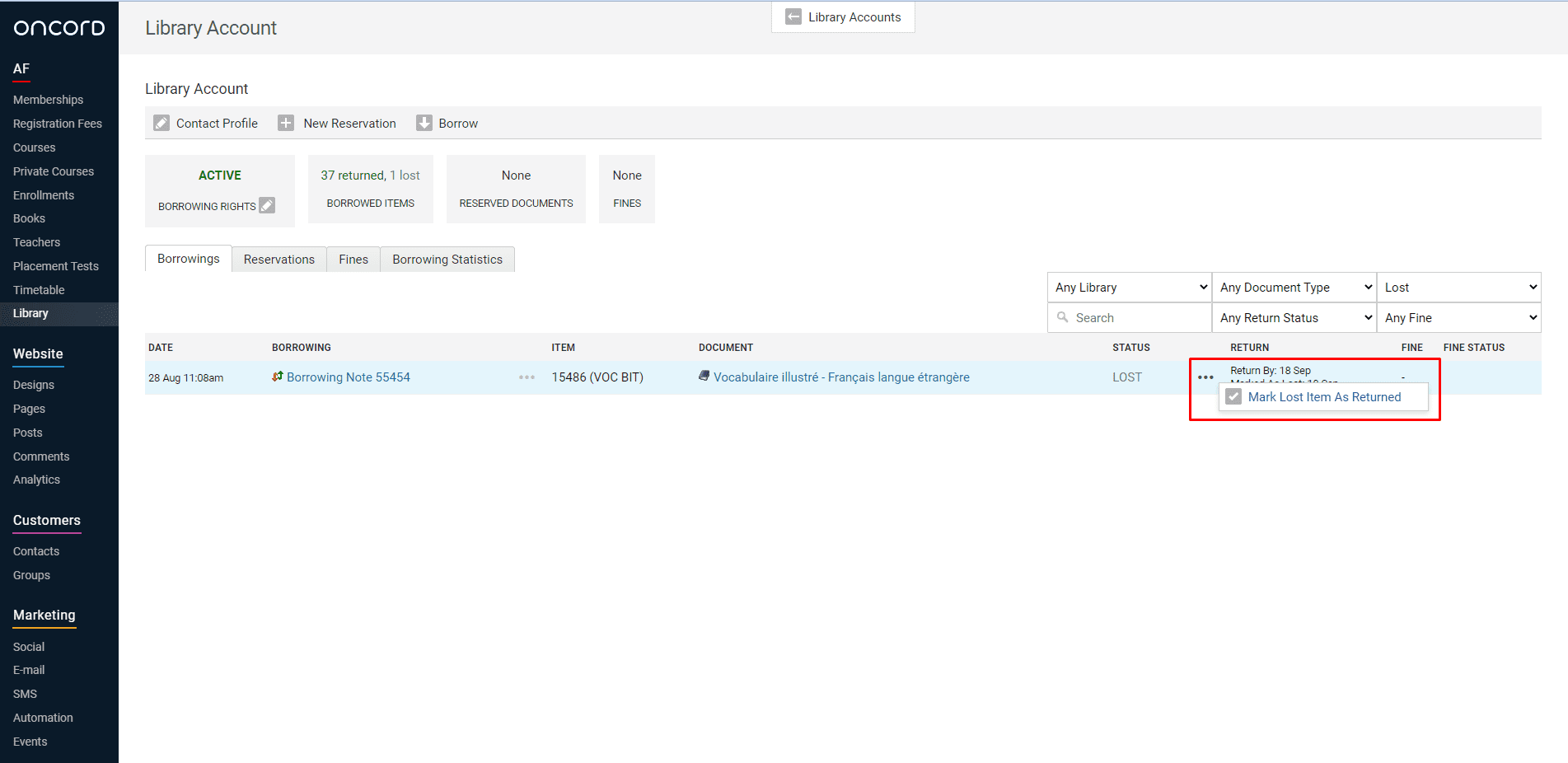 Enrollment Waiting List 🎉
A new feature to add students on a waiting list has been available for quite some time.

You can view the whole list of waiting list in Enrollments > Waiting List.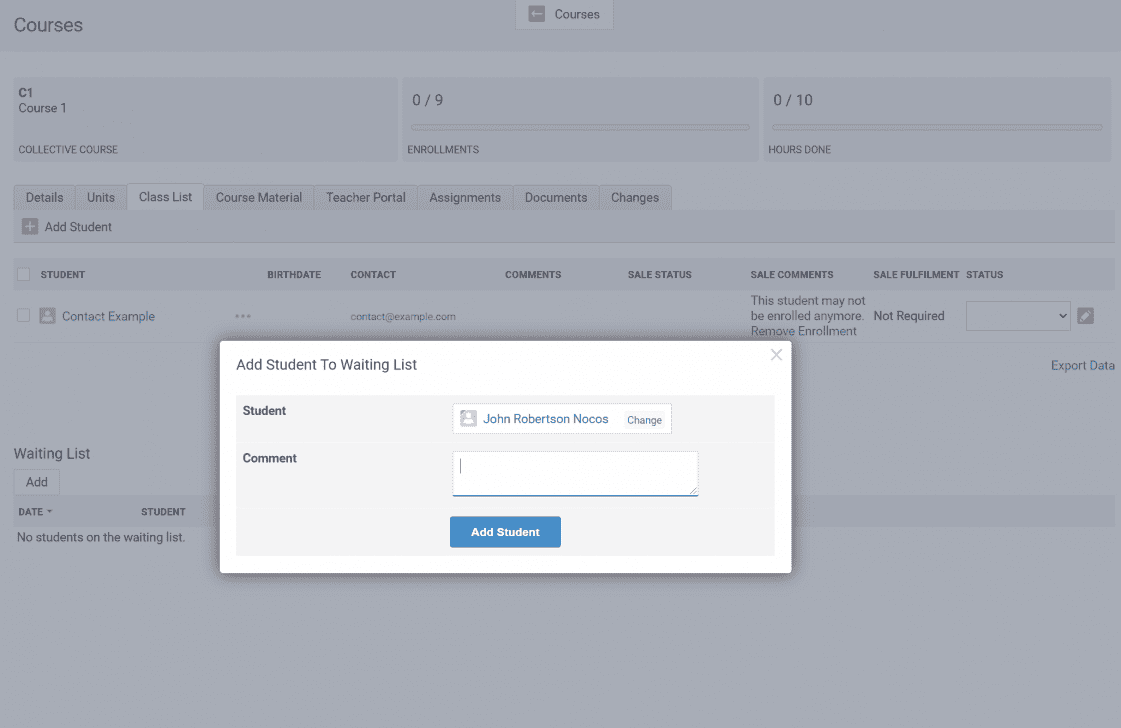 Apolearn Integration Update 🎉
Improved UI on Manual Sync - When doing manual actions with the integration such as creating a classroom, it now provides a beautiful loading dialog to provide more clarity on the current state of the sync.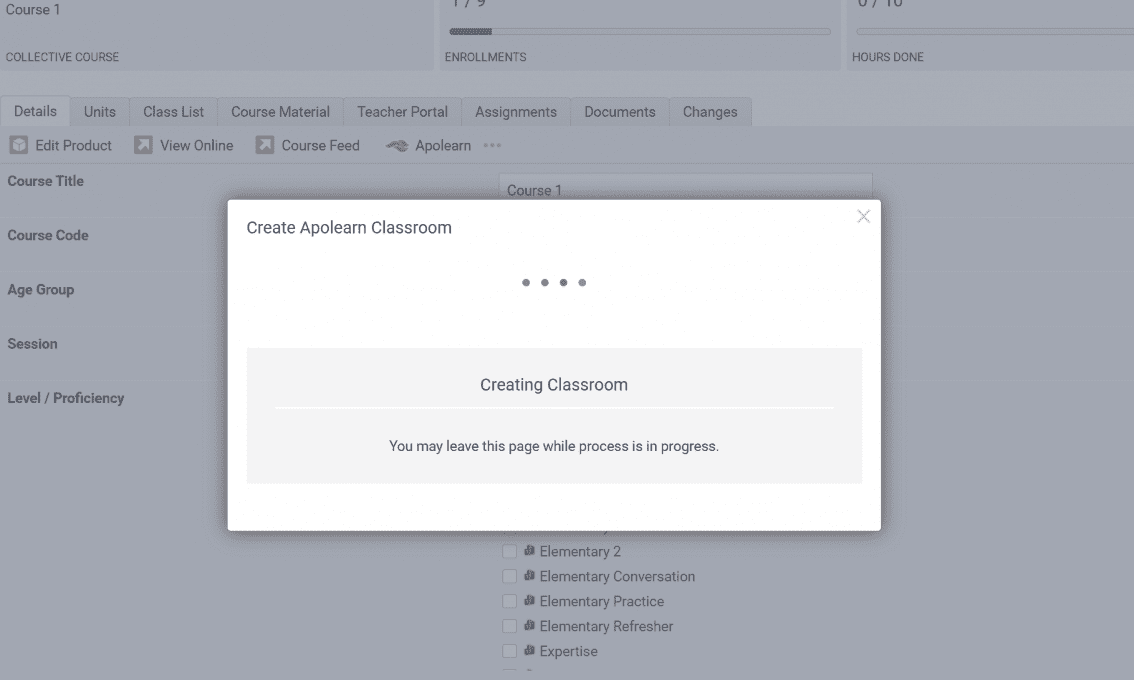 Apolearn Classroom Template - When manually creating a classroom, you can select which existing template you can use to create the course



When Paid Enrollment Reaches Option
- Only sync the course to Apolearn when the number of paid enrollment is reached for a course. Will always sync when no number is specified.
Classroom Accessibility Option
- Adds the specified days before the start or end date of the course in Apolearn to extend access to the classroom in the Apolearn software.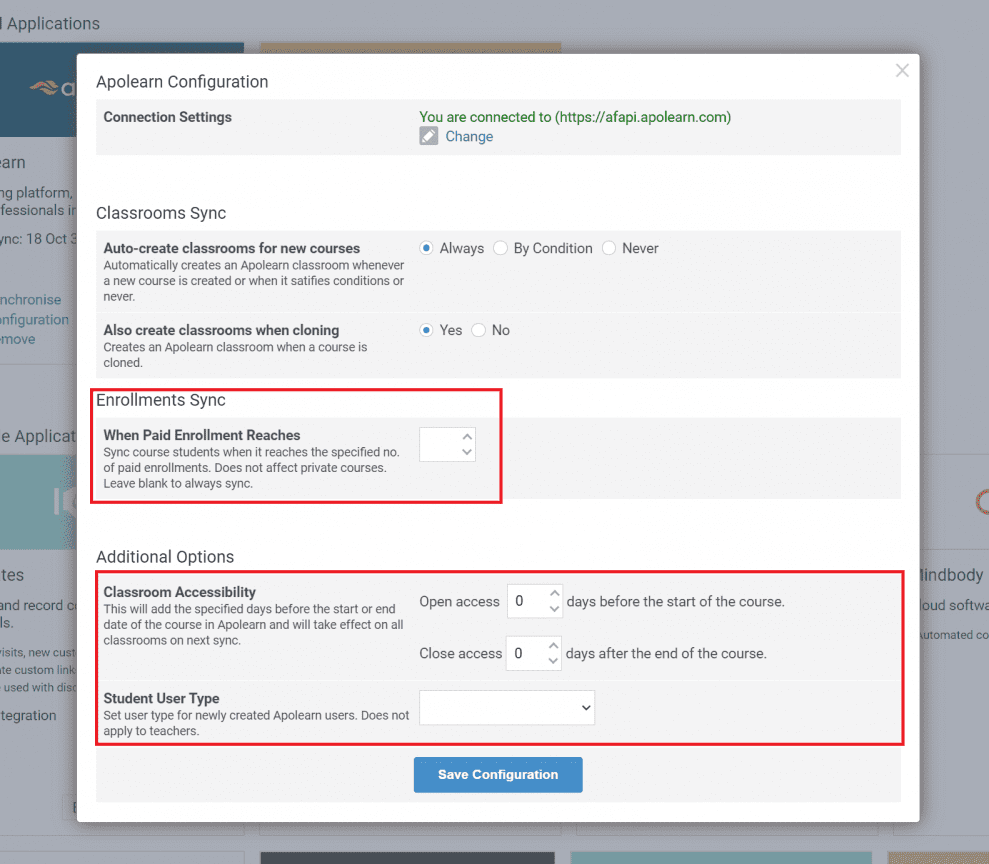 Other Notable Improvements and Fixes ✨
Added Membership renewal stats on Memberships > Statistics.
Performance fix by reengineering the Memberships and Registration Fees components.
Performance fix when edit a schedule when there are massive amounts of email attendance records.
Fixed Apolearn connection issues when an invalid credential is detected.
Added the Apolearn Buttons on the contact profile.
Fixed enrollment stats display.
Added timetable event link for the teachers timetable.
Added Hour overallocation warning on courses.
Fixed Library subcategories so they can be updated to no parent category.
Added the option to add the brand name in the invoice.
Fix the display of Custom fields stats in Enrollments Statistics reports.