Apolearn Integration V1
We have completed our first version of integration with Apolearn.
We understand that due to the current situation brought up by COVID-19, most classes are now going online and more AFs using Apolearn requires course changes from Oncord to be pushed to their courses in Apolearn.
With this integration, the following course changes will be pushed once an Oncord course is associated to an Apolearn classroom.
Course Code
Course start date and end date
Course objectives
Course type
Course level (Only 1 level can be pushed, this is a limitation of the Apolearn API)
Course Enrollments
Course Admin Teachers and Assigned Teachers
Additionally, any new course created in Oncord will automatically be created on Apolearn and any existing course in Oncord can be associated to any existing Apolearn classroom.
To enable the app, visit  /admin/settings/apps of your application and click enable, you will then be required to provide the necessary details required to set it up.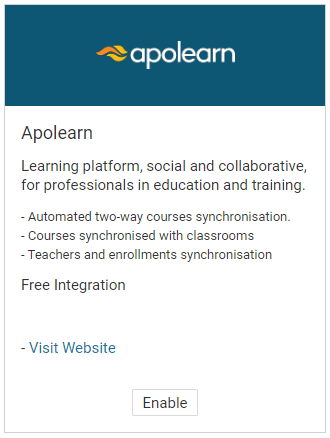 After enabling the app, a new button will appear on the details page of every course. For courses not linked to an Apolearn classroom, the button will give you the ability to associate the course to an existing Apolearn course.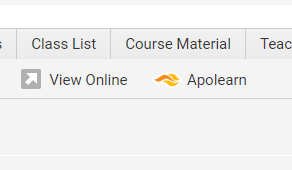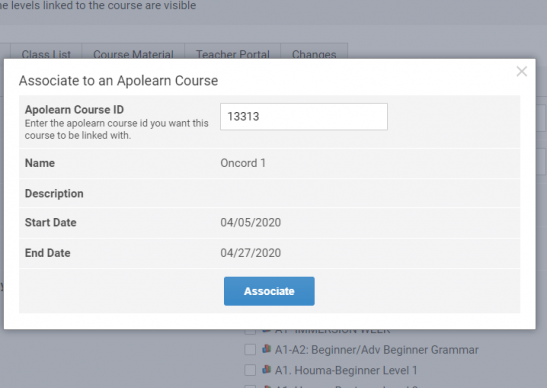 Once an Oncord course is associated to an Apolearn classroom, options to sync changes of that course and unlink the course will appear.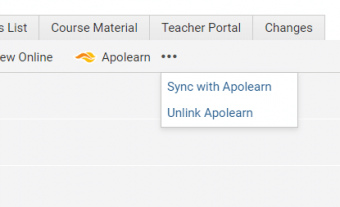 This integration comes with auto-sync enabled, this simply means that changes to all courses are pushed every hour but you have ability to manually synchronise at any time the changes for all courses too.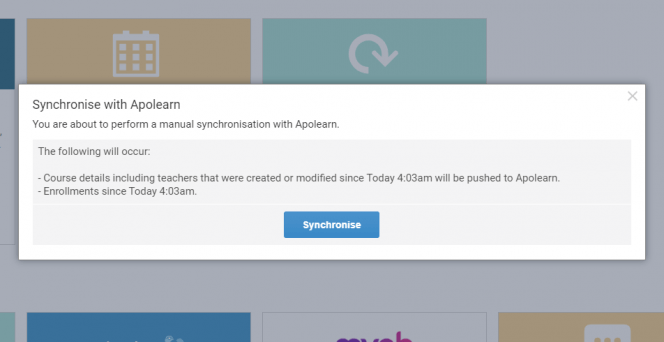 Here's a video on how to quickly setup and use this integration: