AF Updates - May 2019
New AF Centres Using Oncord
We are pleased to welcome AF Miami Metro, AF Macao and AF Hong Kong as new Oncord clients. The addition of these centres allows us to reduce the billing rate to 0.8%!
Memberships - Filter by Type
A membership type filter has been added to easily display memberships by type.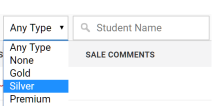 Registration Fees - Card Printing
Located at the contact profile's registration box are buttons to print or download a student's registration fee card whenever necessary.
Also, registration fees fields will now appear on the product order form when making a private course sale on the admin.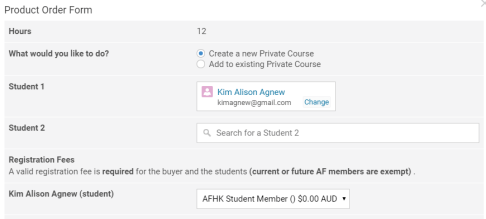 Courses - Filtering
We want you to effortlessly find the courses you want to find. Thus, we have added several filters to quickly display your desired courses. These filters are days, teacher and pace. Sorting columns by start date, end date and occupancy are now possible as well.

Moreover, the course unit's end time will now automatically adjust based on the unit's selected start time and the course's pace.

Private Courses - Merging
There maybe instances where you need to combine private courses. To help you achieve this, we have developed a private course feature that will present you will a seamless process of merging private courses.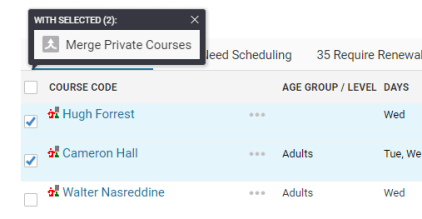 Additionally, you can find similar filters and sorting in the private courses table from the courses table.

Enrollments
Updating enrollment statuses in bulk is now possible, allowing you to set the status to Passed / Failed in bulk saving time.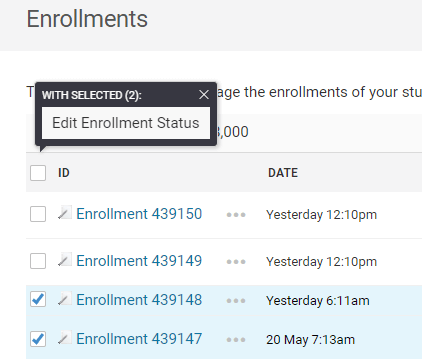 Timetable
We have improved the user experience in the AF timetable by adding a date picker that let's you easily navigate to a specific date and a List View Display that elegantly displays your events in a month.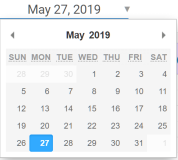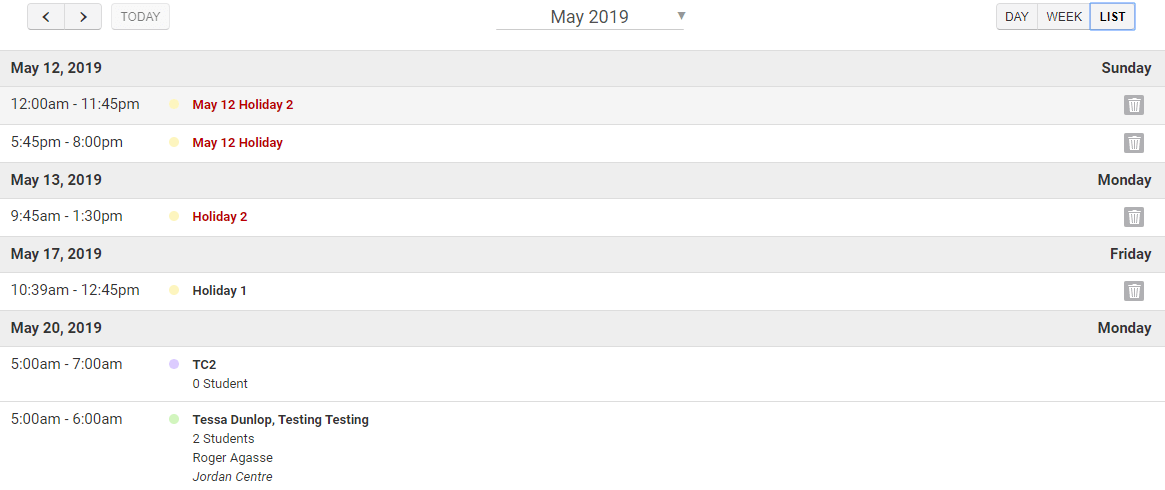 Further, holiday events (timetable events with no teacher or location) will now pulsate in red when in conflict with any other events.



Units
In many ways than one, it can be cumbersome and time consuming to delete units one by one. To address this concern, we added a feature to help you delete units in bulk.
Sessions
More options are made available to remove some loads from you mind in making a session visible or invisible in the course selector. These options are the following:

1. Visible on a date range (from a start date to an end date)
2. Visible starting on a specific date (with a start date but no end date)
3. Visible until a specific end date (no start date but has end date)
4. Visible always (no start date and end date but visible checkbox is checked)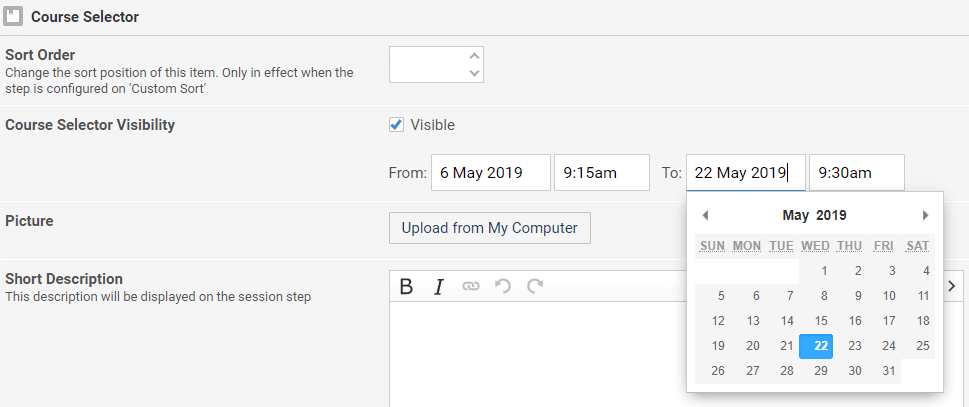 Other Changes
COURSES
1. Fixed issue where type filters are not properly displayed
2. Fixed occupancy count when cloning a course.
3. Fixed issue where location is not displaying properly on table

PRIVATE COURSES
1. Fixed issue where session warnings appear when creating units/schedules for private courses.
2. Changed done and to do texts in Hours column to allocated and unallocated to give a clearer meaning.
PRIVATE COURSES PACKAGES
1. Fixed issue where type filters aren't working properly
COURSE SELECTOR
1. Fixed issue where schedules are not displaying.
2. Fixed issue where some pictures aren't shown.
3. Fixed issue where product title and product price sorting producing error.
TEACHERS
1. Fixed an issue with worked hours report date.
Registration Fees
1. Fixed issue with registration fee on the public and admin side.
Various other bug fixes and improvements.
If you have any feedback, please reply to this email.
Regards,
Scott McNaught