Certificate Templates
Managing Certificate Templates
You can manage certificates templates at Courses > Configuration > Certificate Templates
https://www.yoursite.com/admin/af/courses/configuration/certificatetemplates/

Certificates Templates can be made available to different age groups and levels and you will have the option to select which age groups or levels during the creation or when editing the template. After creation, you will see a preview of the certificate at the bottom of the page and will be updated once you click save.
Setting Up Default From Email
You can set the default From Email when sending the certificates.


Sending/Printing Certificates
Certificates can only be sent to students who have passed the course and will be available to courses that matches the age groups or levels associated to the certificates. Additionally, the from email can be changed by simply clicking it.
Sending through Class List
When viewing a course, go to Class List and then certificates.
Sending through Contact's Enrollment History
Admins can also send certificates by going through the contact's enrollment history.
The button to send certificates will only be available if the student passed the course.


Letting Students Print their Certificate
Students can also print their certificate by themselves through the student portal. Admins can activate this feature by visiting Courses > Configuration > Student Portal > Options > Student Certificate Printing Access - https://www.yoursite.com/admin/af/courses/configuration/student-portal/


Styles
These are the available styles when creating a certificate template.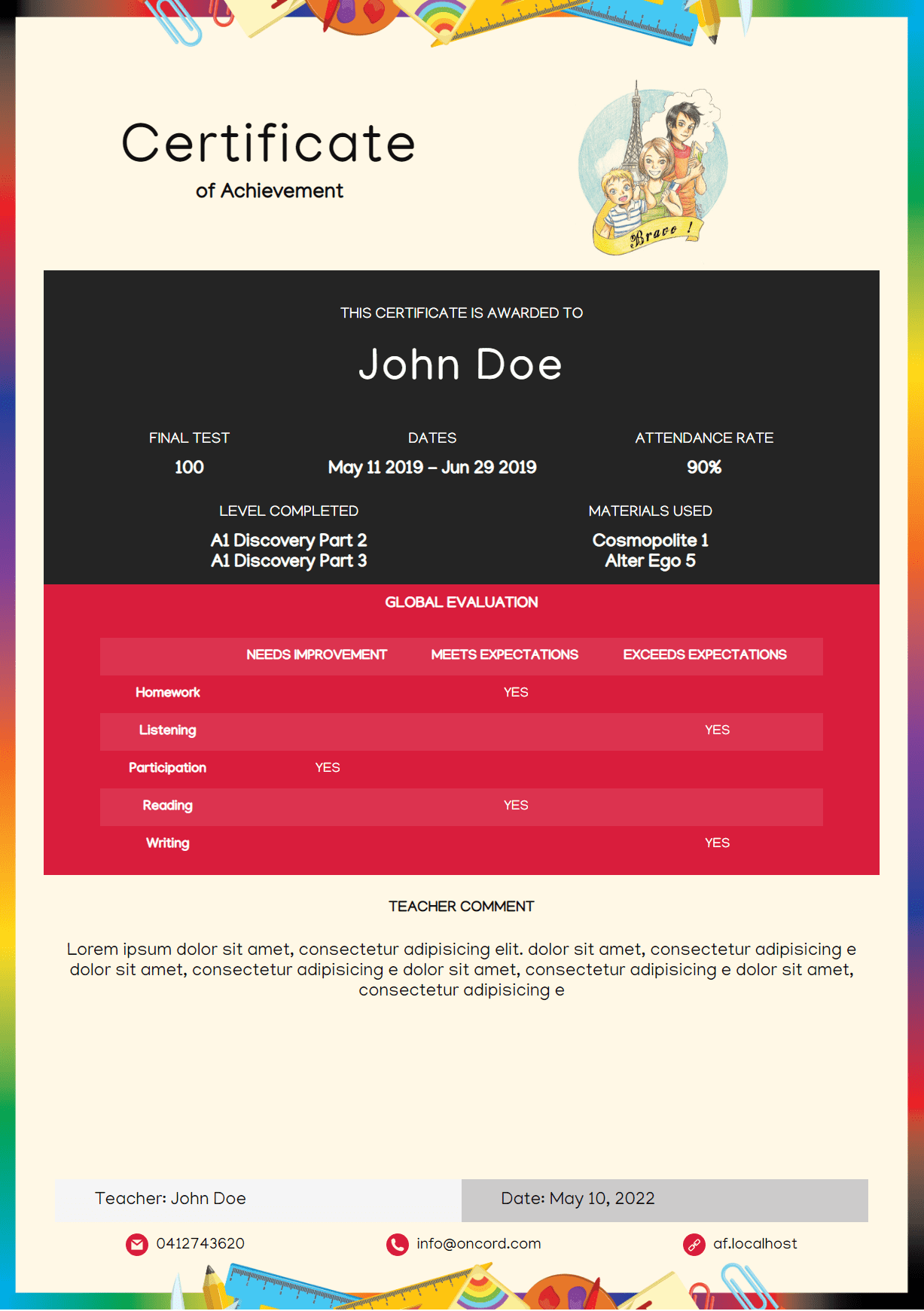 Kids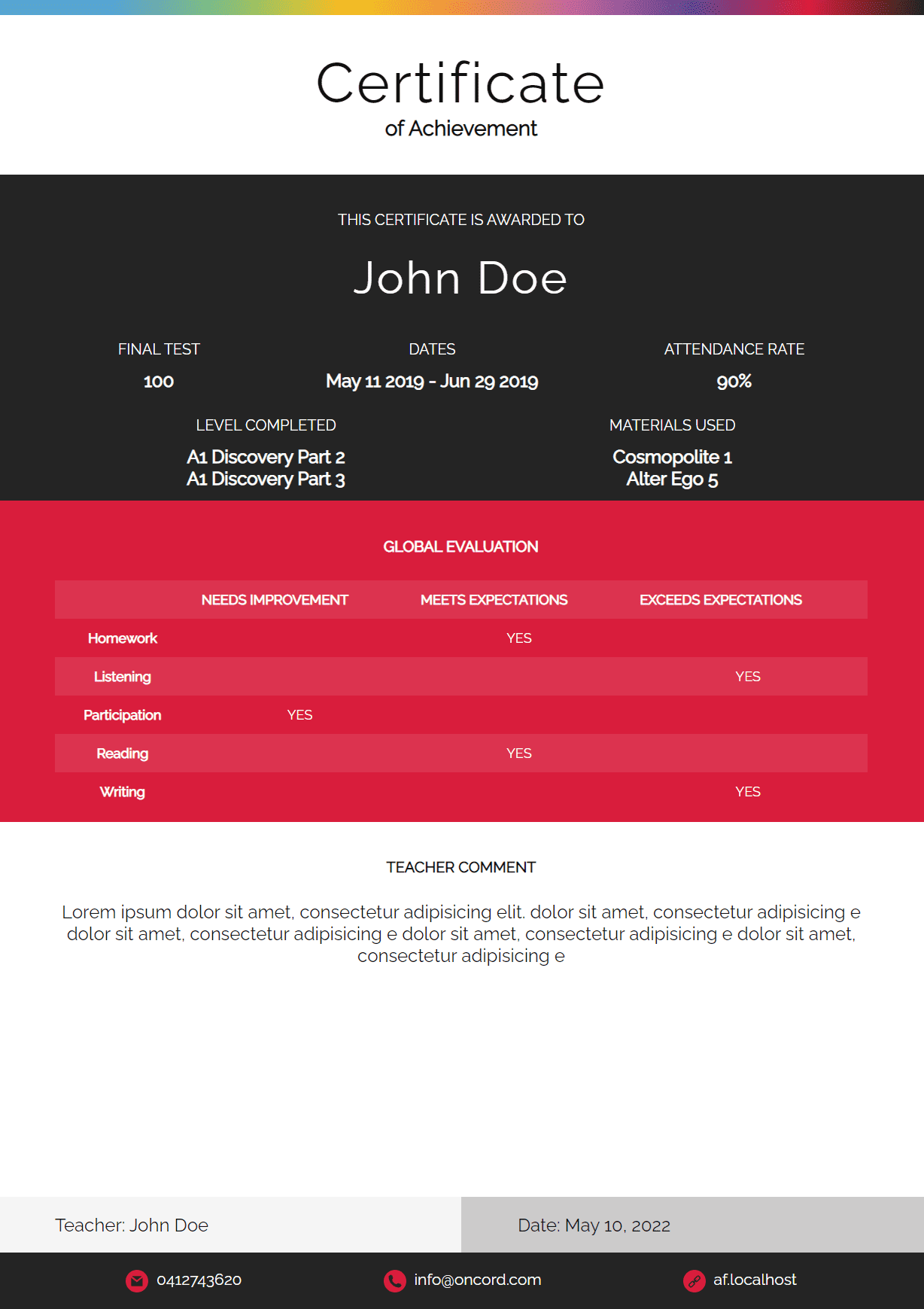 Teens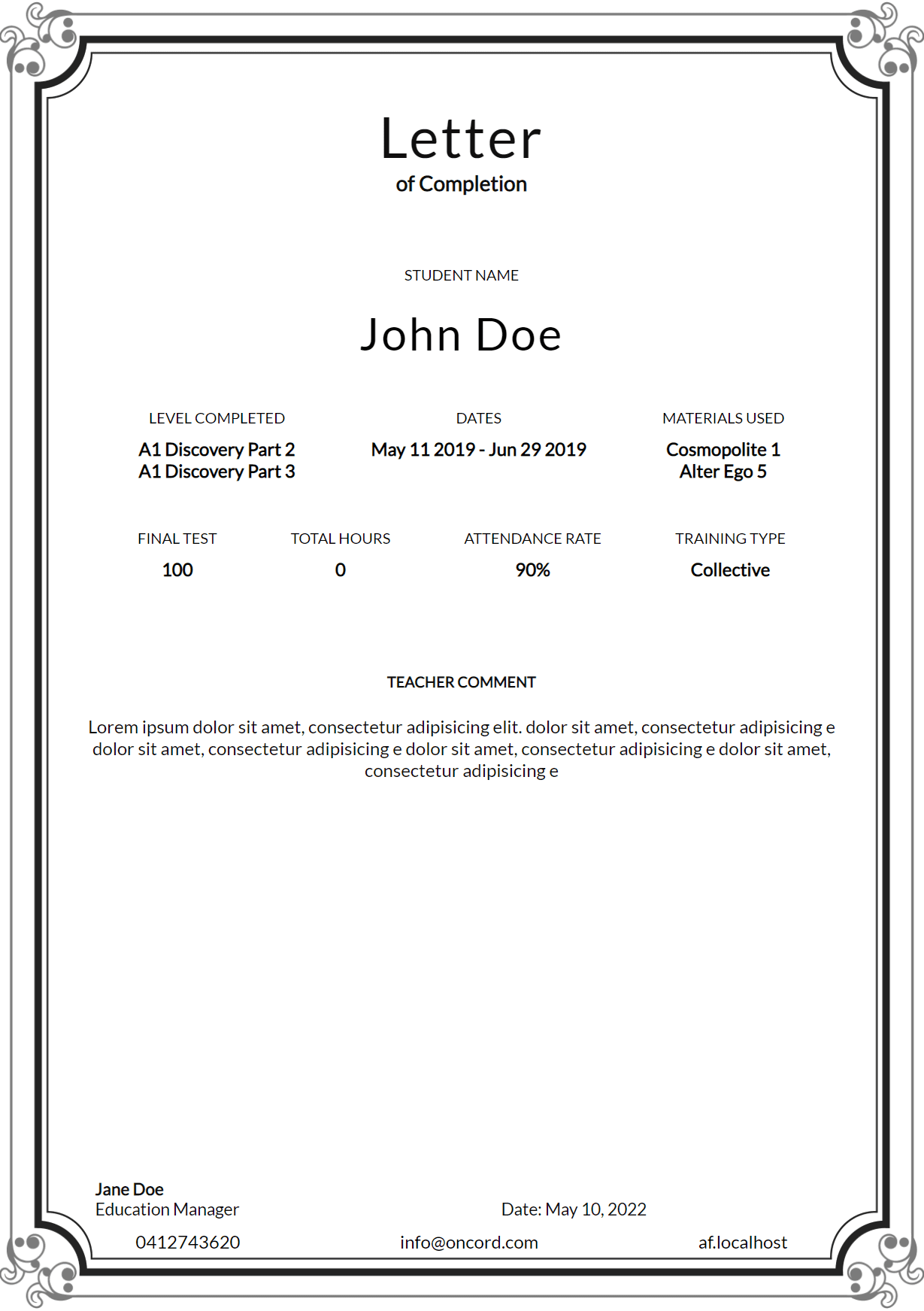 Adults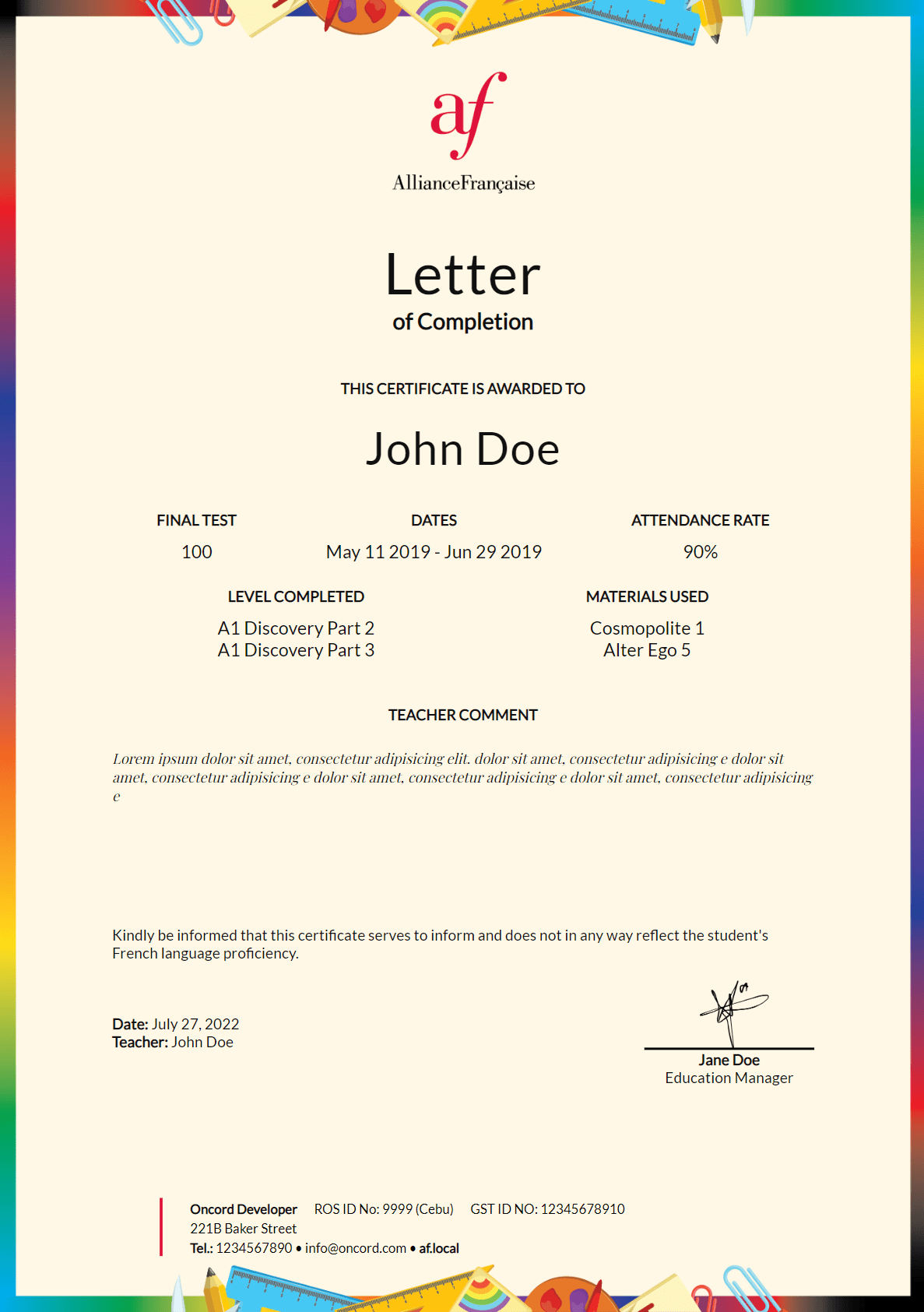 Kids 2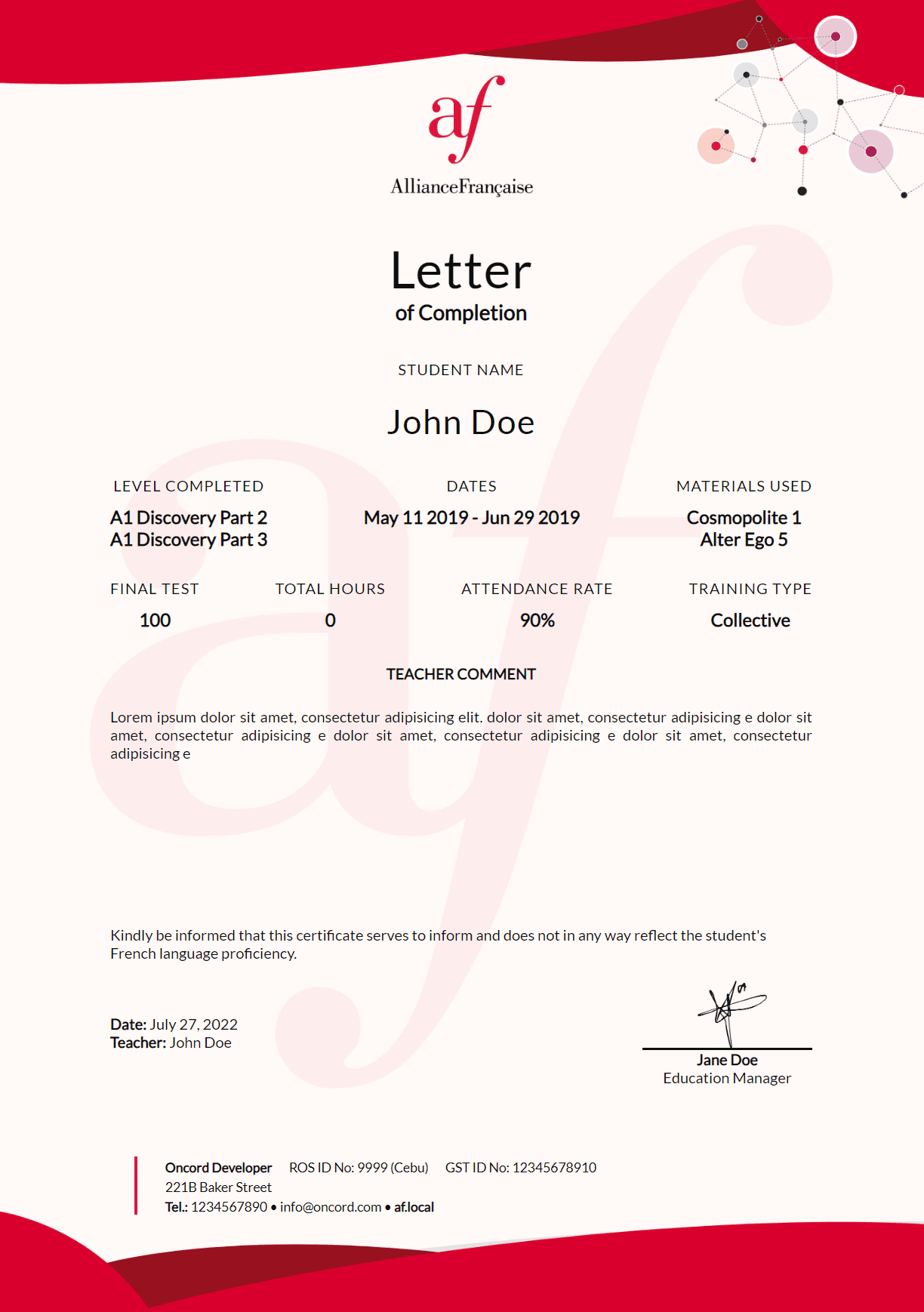 Adults 2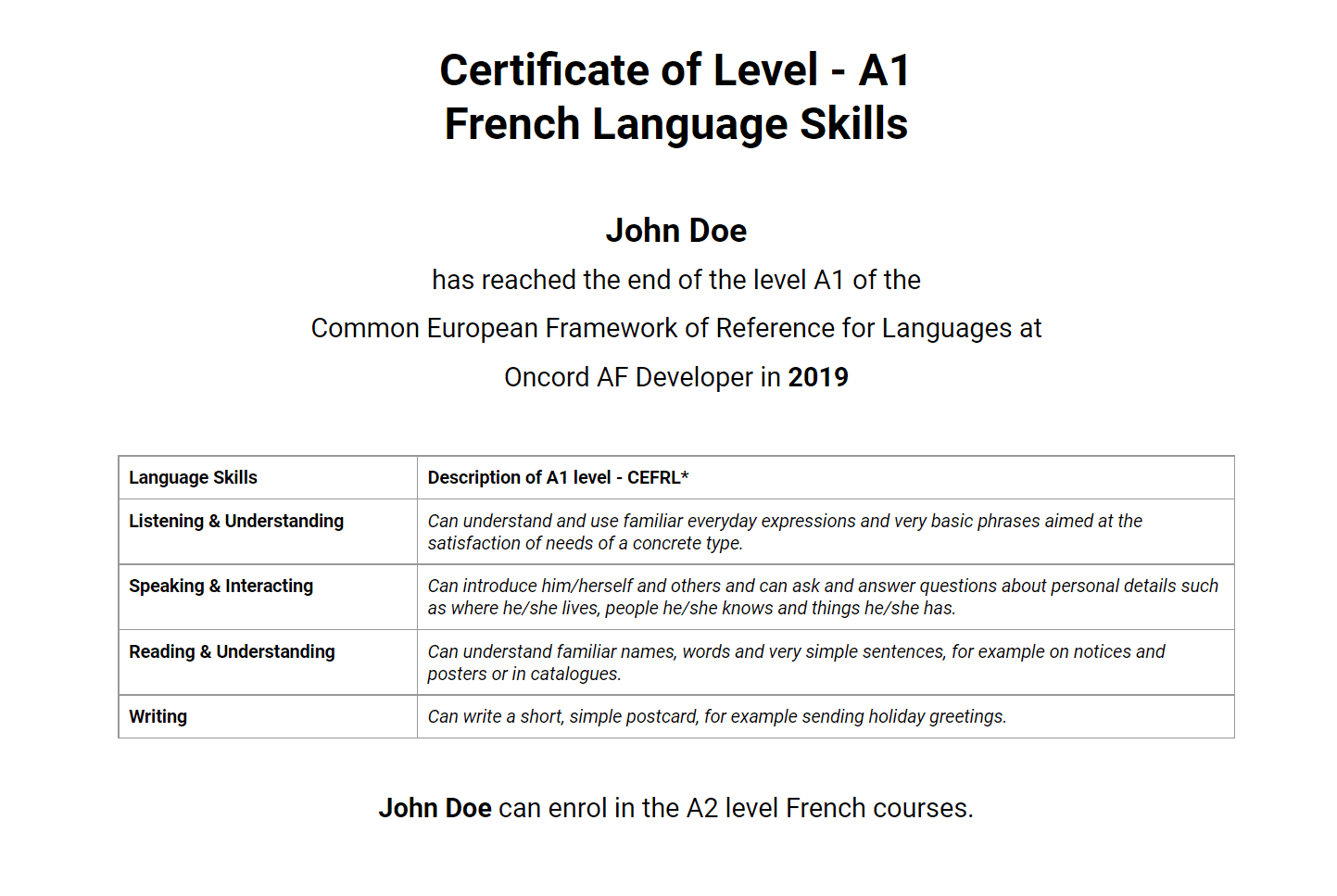 A1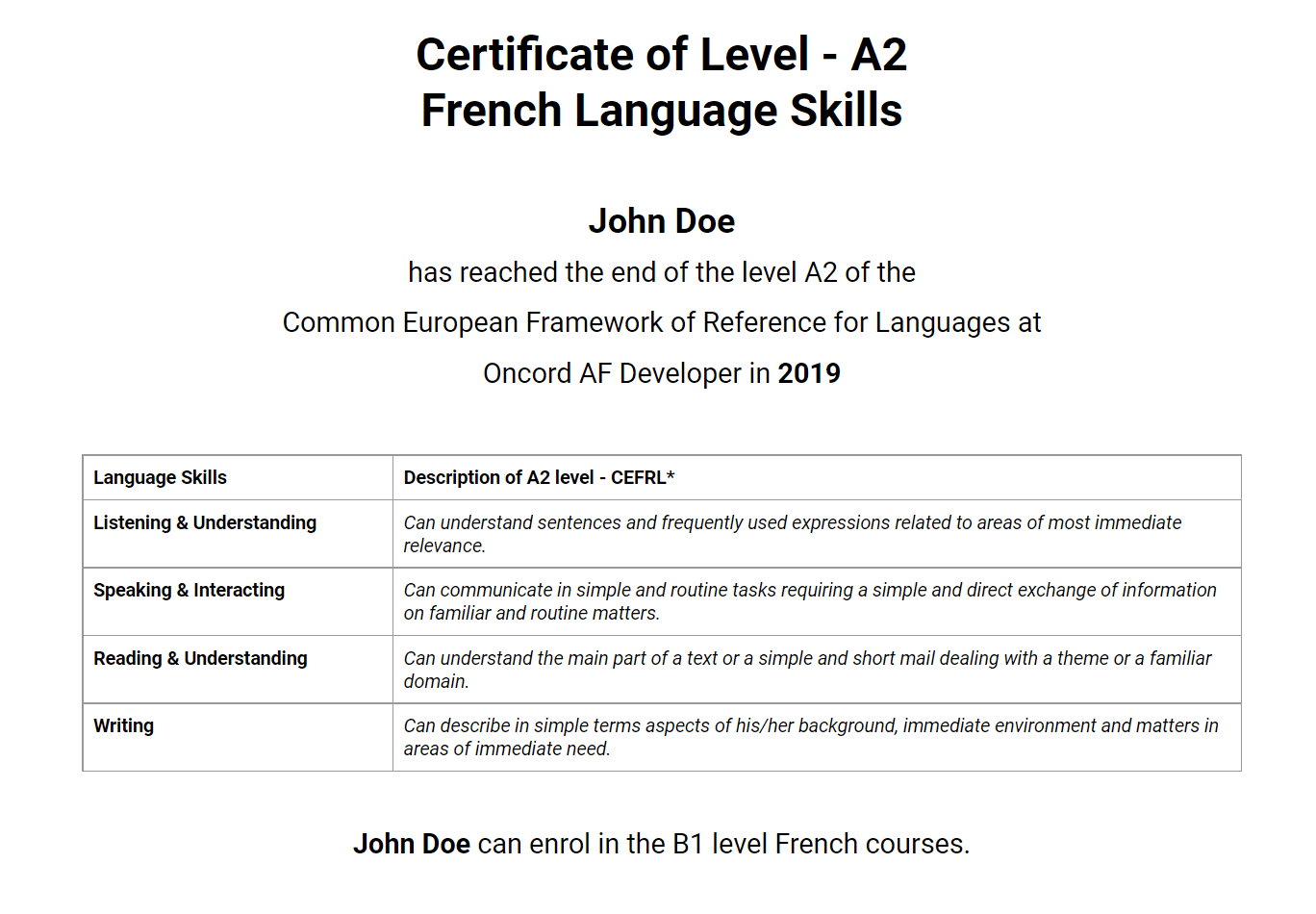 A2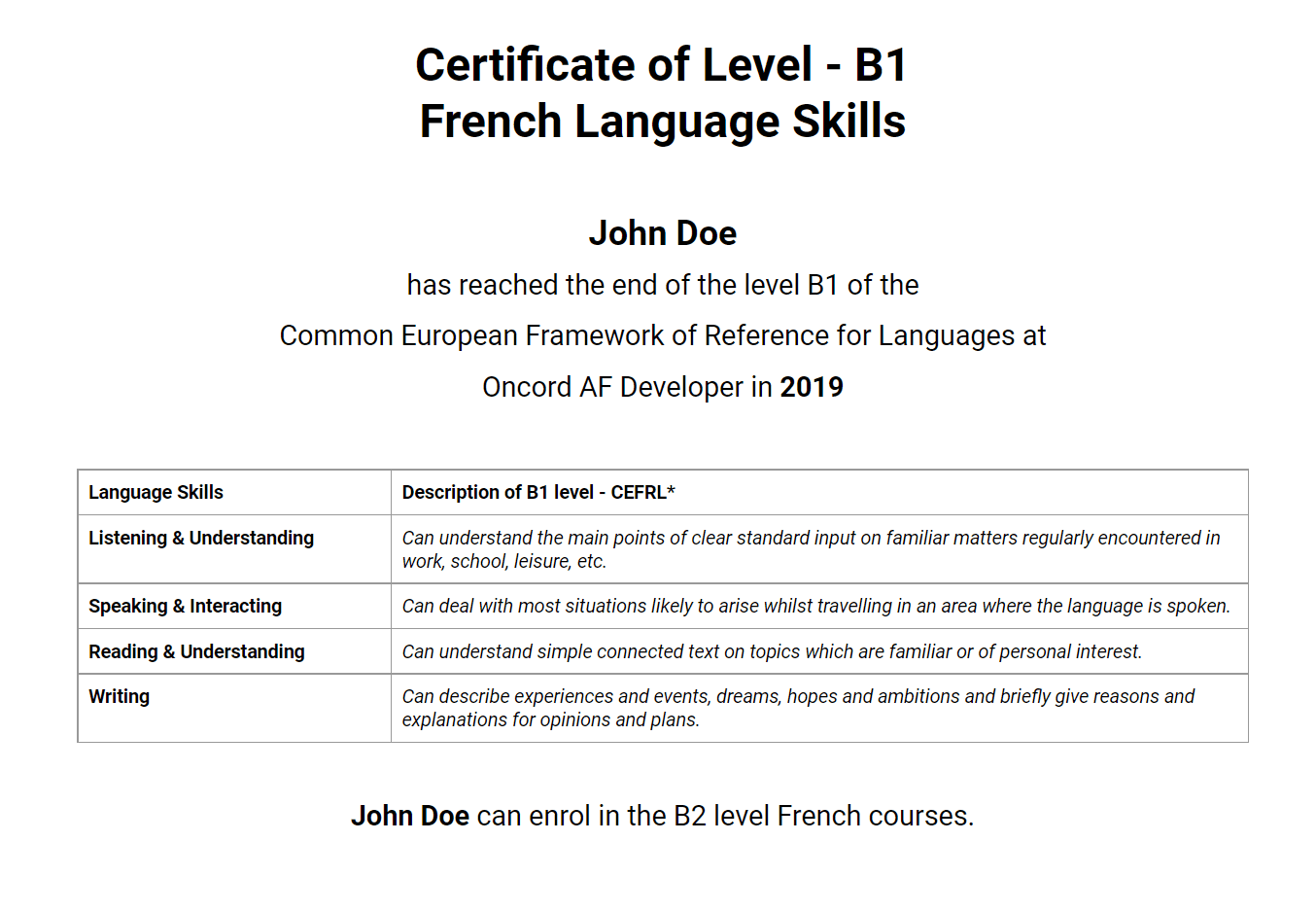 B1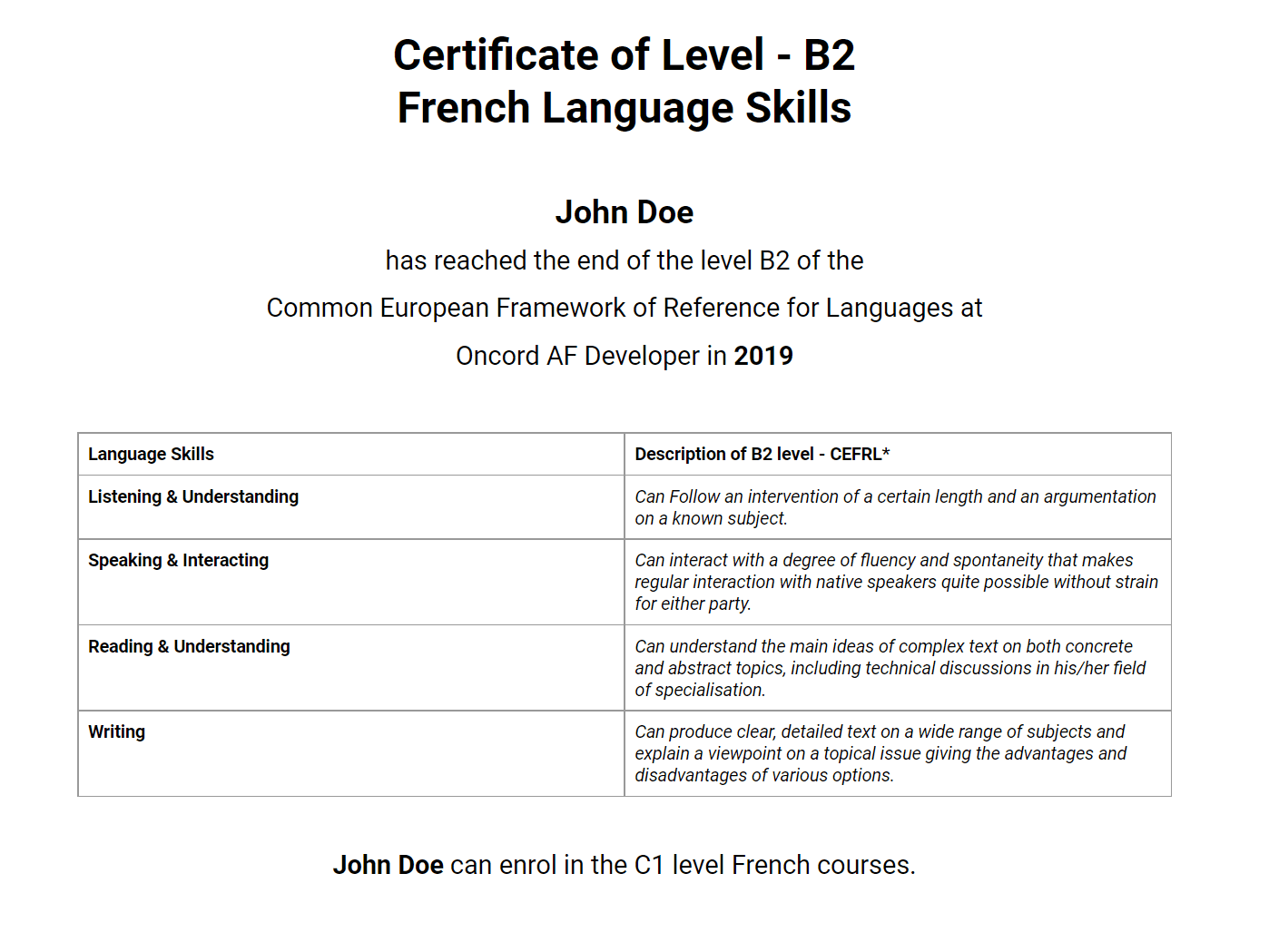 B2