Creating Private Course Packages
Private courses are sold as 'Packages' of hours. You can set how many hours and students in the course package and set the price.
In this article:
Creating Private Course Packages.
How Private Courses look on your website.

To get started click go to Private Courses > Configuration > Private Course Packages.

Click on 'New Package' at the top of the page.



Set a name. We recommend setting this to something that makes it easy to identify in the list of Private Course Packages which package it is, such as, 6 hours 1 Student or 10 hours 2 Students.

Assign an Age Group (leave unticked if the package applies to any age group).


Set how many student, total hours of the package and the price.

Select which locations the package is available for.

You can also set the unit/class duration options.



Finally you can lock the Private Course Package to be purchasable by members only, set its visibility and assign which terms and conditions to display.


Private Course Package Categories

You can create new categories for your Private Course Packages by clicking on Categories > New Category.
These categories can allow you to separate the private tuition packages into types, similar to courses, such as, 1 on 1, 2 on 1 or group private course packages.


How do private packages look on my website?
By default Oncord automatically generates an 'Order a Course Package' page where students can order your private tuition packages through the website. To access this page add /af/order-private-course/ to your site URL. Example: tryafoncord.com/af/order-private-course/
Students will be able to choose from a range of private tuition packages available by applying filters such as Age Group, Course Type, Number of Students, Hours and Categories (if you have categories setup).
Visit the above link to view a demo of this 'Order a Course Package' page.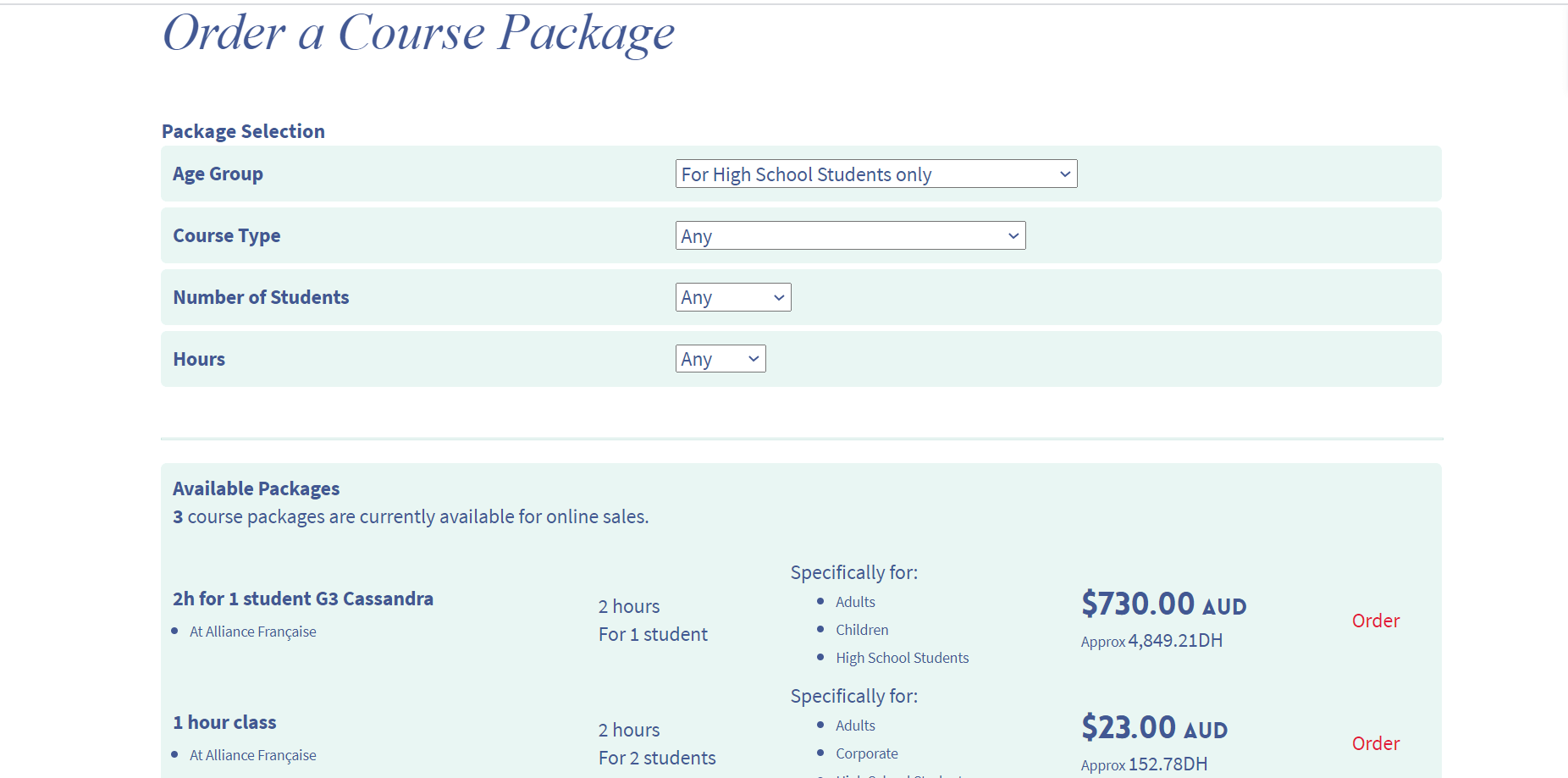 Once students select a private package they will be redirected to the ordering page which will enable them to set information/preferences for their private packages such as their expectations, preferred starting date, preferred schedules and more.